What it means to
be part of the team
Your job is so much more than the role you have. It's your team that support you. The benefits you get back for everything you put in. The flexibility and support that tells you you're valued and trusted.
And at Virgin Media O2, it's knowing that what matters to you matters to us, too.
Millions of UK customers and communities, connected by a diverse team of thousands, sharing three simple values that make us who we are.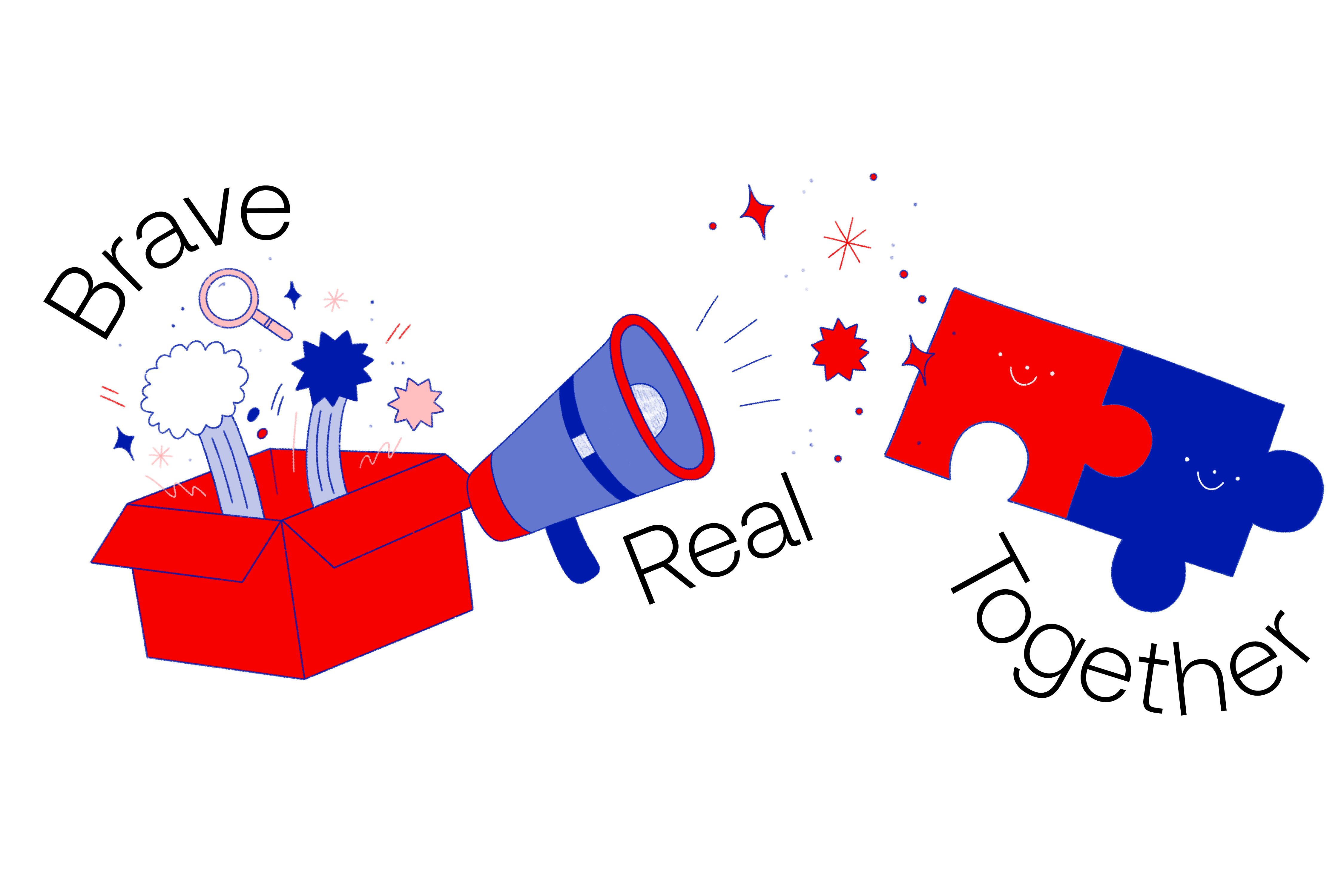 Brave
We believe in leaning into challenge
Taking accountability to deliver results and solving problems with a can-do attitude.
Real
We believe in transparency
Connecting our customers to our purpose in everything we do. Doing what we say we will, telling it straight and giving everyone a voice.
Together
We believe in high performing team play
Working together to deliver results in an inclusive environment, placing the customer first in everything we do.
Creating agility
through flexibility
We're a hybrid-first organisation, championing this through our Work Smarter, Live Better framework – and it starts the day you join us.
We're all about putting the customer first, and together with your team you'll shape your Me Time (stuff that can be done from anywhere) and We Time (purposeful time spent together in person).
Some people might spend every day with our customers, visiting their homes or based in one of our Stores, and for others this might be a couple of days a week in the office for meaningful collaboration.
Plenty
of perks & benefits
We know that life isn't all about work, so we offer a flexible benefits package worthy of our talented team
Comprehensive health plans and critical illness cover

Epic employee discounts

Pioneering family-friendly policies

Five days paid volunteering leave

Income protection

Birthday day-off
Supporting you when it
matters most
Whether you're welcoming a new addition or dealing with the unexpected, whatever 'family' means to you, we've got your back.
Our industry-leading support includes up to 26 weeks' paid maternity and adoption leave, 14 weeks' paternity leave and up to 12 weeks' paid neonatal leave, plus paid time off for caring, bereavement, emergencies, and more.
Find Out More
The extended leave was amazing for me to bond with my little girl, for my wife to rest, for us to create wonderful family memories. With up to 14 weeks' paid Paternity leave, we'll both be forever grateful that my employer understands that raising a newborn isn't just a mother's responsibility."
Bradley Ashton, Paternity Leave
When my son was born over 20 years ago, he was 10 weeks premature and spent 8 weeks in the Special Care Baby Unit (SCABU). He's now a strapping lad and also works at Virgin Media 02 as a planner. I understand just how important it is to have up to 12 weeks' additional paid Neonatal Leave, and hope that it'll help parents just like me."
Nigel Tivey, Neonatal Leave
My dad's in sheltered accommodation and technology isn't something he's comfortable with. I help him with his medication as well as sorting out his banking. I also support my eldest son who's at university and has Aspergers Syndrome. Having such a generous carer's policy allows me to take the time out of the day to help my family, without dipping into my annual leave. Our Family Friendly policies feel like an authentic step towards supporting our people in the moments that matter."
Sabrina Nneke, Carer's Leave
Connected heritage.
Shared culture.
Digitally minded, curiously innovative and seriously fun. Virgin Media and O2 were meant to be together, continuously striving to put our customers needs front and centre. So, we've teamed up to see what we can do. Here's our story so far.
Things move pretty fast around here. New tech, new products, new ideas – and new opportunities for talented people like you.
So, create a tailored job alert, and we'll let you know as soon as your dream role's ready for you.
Create Job Alert